For getting a LESCO demand notice there is a process which you have to follow to apply for demand notice. Mostly you need a demand notice when you want to apply for a new lesco connection or you want to change an already-existing connection.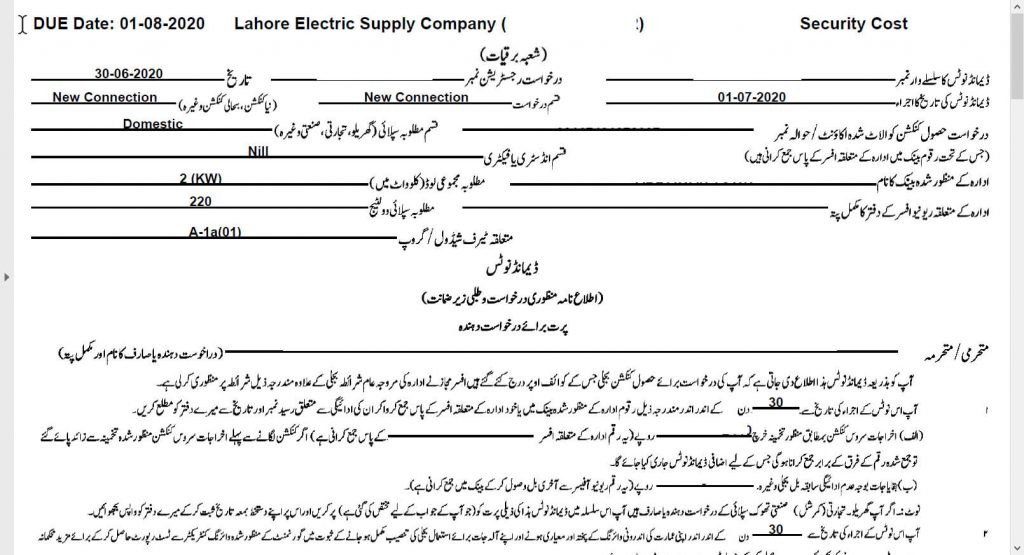 For getting a demand notice you have to visit the official website of lesco and go to apply for a new connection option. There you will have to fill in all the required information. Once you have done that you are going to get a demand notice on the next page of your information.
Note: You will also have to submit NOC and an Affidavit of Owner 
Once you have all the information filled now its time to print the application form. Make sure you have filled all the information correctly and also check for the tracking ID because later on, you are going to use the same tracking id to track your application status.
Demand Notice Payment
Once all process is done now its time to do the payment of your demand notice. Now go for option pay demand notice.
Now you will have to make a payment in any of the following bank's State bank, ABL, or NBP.
How To Check Demand Notice
Once the payment is done you have to track your application status time by time. You will also have to make sure that your demand notice is paid or not. Follow the below process to verify that.
Once you have paid your demand notice make sure you have to copy your document and most importantly you get the payment receipt from the bank where you paid for demand notice.
Another way to check your demand notice online is as follow
Step 1: Go to lesco official website
Step 2: From the left side of screen click print demand notice
Step 3: Click one option from two provided new connection or change connection.
Step 4: Enter your tracking id or CNIC
Step 5: The status of your application will be shown.